10 Innovative Products To Touch & See at DSE 2015
By Jessica Kennedy · February 24, 2015 • We cover 10 of DSE's products from the New Product Showcase
Video Insight to Donate $1M In Grants to Underfunded Schools in 2015
By TD Staff · January 29, 2015 • Video Insight will donate 50 video surveillance grants valued at $20,000 each to colleges in need across the country.
Cloud Computing and Mobile Support Named Most Important in IT Issues for 2015
By Olivia C. Schneider · January 27, 2015 • Higher education technology organization EDUCAUSE recently named technology a vital contributor to student success when it released its annual list of top 10 IT issues for 2015, in which it lists Cloud computing and mobile of utmost importance as they pertain to IT organization, funding models, user support, security, architecture and IT staffing.
UNCG Uses Web Application to Better Manage Clery Reporting
By TD Staff · January 20, 2015 • University of North Carolina at Greensboro turned to a web application to better manage its Clery and Title IX reporting, instead of relying on traditional, "paper-ways." The story also includes a podcast between Robin Hattersley and UNCG Assistant Chief of Police, Paul Lester.
UMass Lowell Making Learning Leaps with Lecture Capture Initiative
By Jessica Kennedy · January 8, 2015 • When students started struggling in an enhanced calculus class back in 2005, Randy Tyndall and his team wanted to install a solution to help. Their solution of choice was a lecture capture system by Echo360, which enabled professors to capture lectures and computer demonstrations on a single screen for students to view after class. Lecture capture has also upped active learning among students, encouraged flipping the classroom, deepened distance learning, increased student retention rates and made it easier for professors to archive their lectures.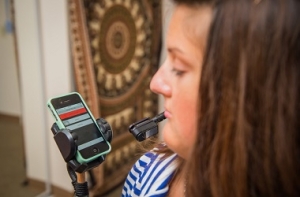 Edinboro University Partners with Stanley Security to Deliver Top-Notch ADA Compliance
By TD Staff · January 6, 2015 • This Pennsylvania Institution of higher education partnered with its long-time integrator to provide greater accessibility and independence to students with disabilities.
The BYOD Battle: How to Mediate Students' Relationship with Technology
By Jessica Kennedy · December 11, 2014 • Some professors struggle to keep students engaged in the classroom. Some professors even feel that technology is such a distraction to students that they ban technology in the classroom altogether. However, banning technology in the classroom may diminish students' interest in a lecture, especially since today's students expect to learn via technology. Instead of banning technology, professors should consider accepting technology in their classrooms, and include themselves in students' relationship with technology. By encouraging a positive relationship with technology, professors will keep students engaged in the classroom and learn how to control technology usage in their classrooms.
Brandeis University Shares Content with Collaaj Lecture Capture Solution
By Olivia C. Schneider · December 8, 2014 • Brandeis University adopted Collaaj Lecture Capture and Ensemble Video for easier in-class content sharing. By implementing this technology, the university is able to record lectures and presentations from any device to publish to their Learning Management System and other online platforms more easily.
NSLIJ Knocks Out Live Surgery Demonstrations with New Plasma Video Wall
By Jessica Kennedy · December 8, 2014 • With its new plasma video wall, NSLIJ can continue educating hospital employees and medical students.
Storage Software Connects OSU Campus Productions
By Olivia C. Schneider · December 5, 2014 • Oregon State University (OSU) is upping its storage capabilities with EditShare solutions.
University of Toledo Trains Future Healthcare Professionals with Simulation Center
By Jessica Kennedy · December 4, 2014 • The University of Toledo constructed a new simulation via AVI-SPL with technology provided by Cisco, Crestron, Barco and Sharp among others. The simulation center was built in order to give students, future healthcare professionals, a chance to get real world experience in the medical field before practicing on actual patients. The building was constructed based on the tri-center model, where there are three centers in one to train students. Each floor provides students with opportunities to practice debriefing skills, surgery, patient safety and treatment of human patient simulators. The simulation center is even open to people outside of the university, providing training, workshops and presentations.
Stonehill College Updates Outdated Broadcast Studio
By Kasie Lyons · December 2, 2014 • After updating its old technology, Stonehill's broadcast studio gives students practical broadcast experience and career services new marketing tools.
DSE One 2015 To Offer Content Strategies Seminar
By Olivia C. Schneider · November 28, 2014 • DSE One 2015 will feature seminars on content strategies for digital signage users.
School Physical Security to Double by 2018
By TD Staff · November 25, 2014 • TechNavio's new report on global school campus security estimates the market will grow at a compound annual rate of 14.3 percent through 2018. Much of that growth will stem from colleges spending approximately $210 on access control and security camera solutions.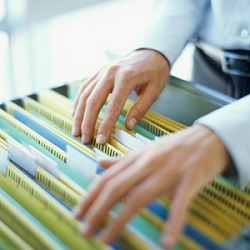 Software Gets Green Light in Security Assessment
By Olivia C. Schneider · November 21, 2014 • Latest version of TurningPoint Cloud meets requirements set by The Family Education Rights and Privacy Act.