StarTech Adds Video Cable Options
Long, lean or in between, this new cable line can stretch to fit any install.
Latest News
University of California Scales Video Wall Obstacles with New Peerless-AV Video Wall
The Learning Glass Studio Comes to San Diego State University
Lone Star College Installs World's First UltraHD Quadview Classroom
How Audio Visual Technology is Changing the Face of Varsity Sports
Latest Resource
6 Reasons Why Your Space Needs a Lampless Projector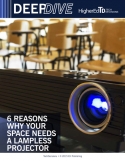 Lampless Projectors Are Appearing Your Conference Room, Classroom and Worship Space
Robert Archer
·
November 17, 2011
Typically when a cable manufacturer launches a product into the market, the cables are made in a handful of sizes that don't always fit your needs.
StarTech's new line of video cables includes DisplayPort, HDMI, VGA and DVI products that are available in a wide range of lengths that aren't always readily available.
The DVI and DisplayPort cables are available in lengths from one foot up to 50 feet, the HDMI cables come in lengths up to 80 feet, and VGA cables can be ordered in lengths up to 100 feet. The Ohio-based company says all of the cables are designed to maintain signal integrity over long transmission lengths.
The cables can be used for nearly any video installation.
Click here for more information.
More About Robert Archer
Robert Archer has been covering the electronics industry for more than a decade, and before his work with EH Publishing, he worked at several local Boston newspapers.Get in Touch:

[email protected]

More by Robert Archer
Latest Resource
6 Reasons Why Your Space Needs a Lampless Projector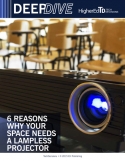 Lampless Projectors Are Appearing Your Conference Room, Classroom and Worship Space